We're experienced in all types of auctions; Live, Online, And Live/Online. We are always looking for complete or partial lines of farm equipment, as well as Farms and Farm Land. Call or contact us today to speak to one of our auctioneers.
Commision rates for our equipment consignment auctions:
*NO CHARGE TO LOAD AND UNLOAD YOUR EQUIPMENT​
*NO BUYERS PREMIUM CHARGED AT OUR CONSIGNMENT AUCTIONS!​
*SALES TAX WILL BE CHARGED ACCORDING TO MINNESOTA STATE GUIDELINES​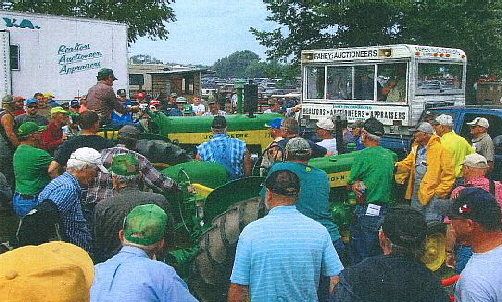 Thinking of having your own auction or consigning items at one of our many equipment consignment auctions call: Fahey and Associates Inc. at (952) 467-3598 and speak to one of our many experienced staff.
Tim Fahey 10-11 | Edward Gregory 72-01 | Peter Trocke 52-18-007
"Let Our Many Years of Combined Experience Work For You"